Shotbow
It's finally here folks. After such a long time, I'm very proud to announce the launch of the first part of

MineZ: Origins!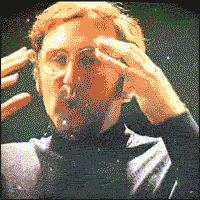 Before we jump into the changelog, I'd just like to say a few words. This update began nearly two years ago, after Majicou finished the Secret Update. Now, it's finally here. This update is the result of a collaboration on a monumental scale between everyone here at Shotbow, even up to the final minutes before release. There's too many people to individually thank, but you know who you are, and thank you so much for all the effort you've put into this.If you would've have told me when I started here that I would get to be a part of something like this, I never would have believed you. It means so much to see these ideas come alive. I'm so excited for you to jump in and start unraveling the mystery and discover all the changes we've placed.
I expect everything to be running smoothly, but there may be an occasional bug. If you come across a bug in a dungeon, or code, please notify us so we can work on correcting it.
Without further ado, onto the changelog. Keep in mind, not all changes will be listed here, so you'll have to explore for those, and this also includes special loot as well. The wiki-editors have already yelled at me for keeping some of it secret!
Nearly every dungeon has been re-redstoned to insure compatibility and efficiency going forward. This may take the shape of a completely new experience for you, or may just be a few small changes here and there.

Added a few new dungeons. Good luck finding them.

Added Grapple Shrouds to nearly every dungeon. Parkour is fun!

Added teleportation shrouds to every dungeon to discourage players from trying to farm.

Reintroduced specific legendaries for dungeons. This means that you can only get a specific legendary from one dungeon, instead of the possibility of having two or three dungeons give the same legendary.

Introduced several new mobs to fight in dungeons. Maybe you might have run into them before!

Some dungeons that have changed noticeably are as follows:
Shrine of the Dusk:
Removed the teleport glitch allowing people to get into the dungeon after they have died.

Increased chances for dusk fragments in the loot room.

Re-redstone problem rooms.

Increased Immersion.

Made some….minor changes.
Krubera:
Patched Krubera. Enjoy now!
Anemos Sanctum:
Received a face-lift and a much needed redstone overhaul.
Paluster Dungeon:
Paluster dungeon has been buffed. Be very careful. Not even I know what lies in the depths of that old tree.
Ghost Fleet:
Ghost fleet dungeon has received an overhaul. Now with more spooky!
Tiny Dock Dungeon:
Moved to Origins Part 2 for release.
Slowness on Login Fixed!

You can now hear the clattering of people if they log in nearby.

Bleeding has been fixed.

The zombie virus now spreads properly. Better have that milk handy!

Added a command for players to view server uptime. Use /mz uptime

Fixed /mz deathmessages

Did a little spring cleaning to make ./mz help easier to use.

Tweaked mobs to work with 1.9.

Fixed a bug with heal bow.

Fixed gapple glitching.

Increased the efficiency of the admin team by giving them new features to assist in patrolling.

Fixed many of the "broken" legendaries.

Fixed many post 1.9 update bugs.
Laid the groundwork for Origins Part 2. More info on that update will arrive in the coming weeks.

Added several small new builds around the map. Maybe you'll run into them.

Added a creeper head hunt!

Made some small modifications to the loot tables, aswell as loot at some locations.

Introduced special spire-specific loot. For example we've brought back baked potatoes and some other things at the Spire of Agni.

The ghost ship has reawakened and will now move again.

Added more sweet lore.

Nearly a year of build changes. Who knows what we did for a year?

Paluster Dam received a face-lift.

Patched several 5k spots. Go do it legit, now .

Locked Cave of the Dead Lady so we could fill it in with stone. We no longer needed it.

Likewise, also filled in the cave by Zerbia Waterfall.

Added a new town!

Made Septus great again!

Fixed Fisherman Hut.
And many, many more things that I forgot to add.
That's it for this changelog. I'm excited for you to jump into this update. I know it was a long wait, but this update and the one soon to follow will be worth it. As always, thank you for flying Shotbow. See you out in the wasteland.
With Love,
the Shotbow Staff
In case you are wondering who we are,
the Film Crew is a team that works under supervision of Public (Media) Relations. We are dedicated to the production of videos for the
official Shotbow YouTube channel
. You may not have seen a lot of videos being uploaded over the past few months. This was partially because most projects were queued for the 1.9 release. Now that it's here, we can get everything rolling again.
What we are looking for
We are looking for people who love to spend their time putting together videos. Whether it's the collecting of beautiful shots, or the processing and editing of them, we are happy to have you. There are currently 2 roles within the team: Recorder and Editor. Let's take a brief look at the key duties of these two roles.
Recorder:
As recorder, you are responsible for the making of the shots that will be used in a video. You will work closely with the editors as they will be the ones telling you what kind of clips they need in order to make a pretty video. There are a few standards that have to be met in order to apply for recorder.
- You can run shaders and record at 60FPS;
- The clips have to be at least 720p or higher.
Editor: As editor, you are the one who thinks of the way a video will look at the very end. Once you have your vision set, you communicate your ideas and required shots with the recorders, and make sure you get everything you need. Once everything is collected, you will begin editing the footage. As editor, you not only edit videos, you occasionally record them alongside the recorders as well, so the above mentioned requirements also apply. In order to be eligible for this role, you will need the following:
- Reliable editing software;
- Teamwork and teamleading skills;
- A YouTube channel or list of videos that indicate you are familiar with video making;
- Have basic video recording knowledge.
Applications close May 20th!
Interested in joining? Apply now!
Shotbow is now back online. Please use 1.9 or higher to connect to play all gamemodes. For Qubion please use 1.8 - it's 1.9 instance shall be up later (the IP for 1.8 is the same, you'll be connected to a different instance of Shotbow).
We've updated to 1.9 to take advantage of new mechanics and additions to Minecraft. We will NOT be downgrading back to 1.7 or 1.8.
Further announcements will follow in the coming days. We have plenty of content prepared for 1.9 and we are looking forward to releasing it.
Thanks for flying Shotbow
US Shotbowサーバーが復旧しました。Qubion以外のゲームサーバーに接続する場合は1.9もしくはそれ以上のバージョンのマインクラフトで接続してください。Qubionのサーバーも近々1.9へアップデートされる予定です。
1.9へのアップデートはMinecraftへの新しい要素や機能を利用するためのものです。そのため1.7もしくは1.8へのダウングレードは行われません。
詳細や追加の情報は追って公開されます。1.9へ向けて様々なアップデートを準備していますので、それらリリースするのを楽しみにしています。