We are currently offline because we are rolling out a new system to help us defend against attackers. We apologize for the inconvenience and are thankful for your understanding.

At this time we are unable to service emails to Outlook, Hotmail, or other Microsoft-provided email addresses. If you are using one of these providers you will be unable to /register for an account or receive password reset emails.

If your account uses one of these providers, you can use the command /changeemail in game to change to another email account. If you did not receive your registration email, you may acquire it by resetting your password on the website once you have changed to a non-Microsoft email.

Want to get our most recent announcements - and XP codes - in your email?
Shotbow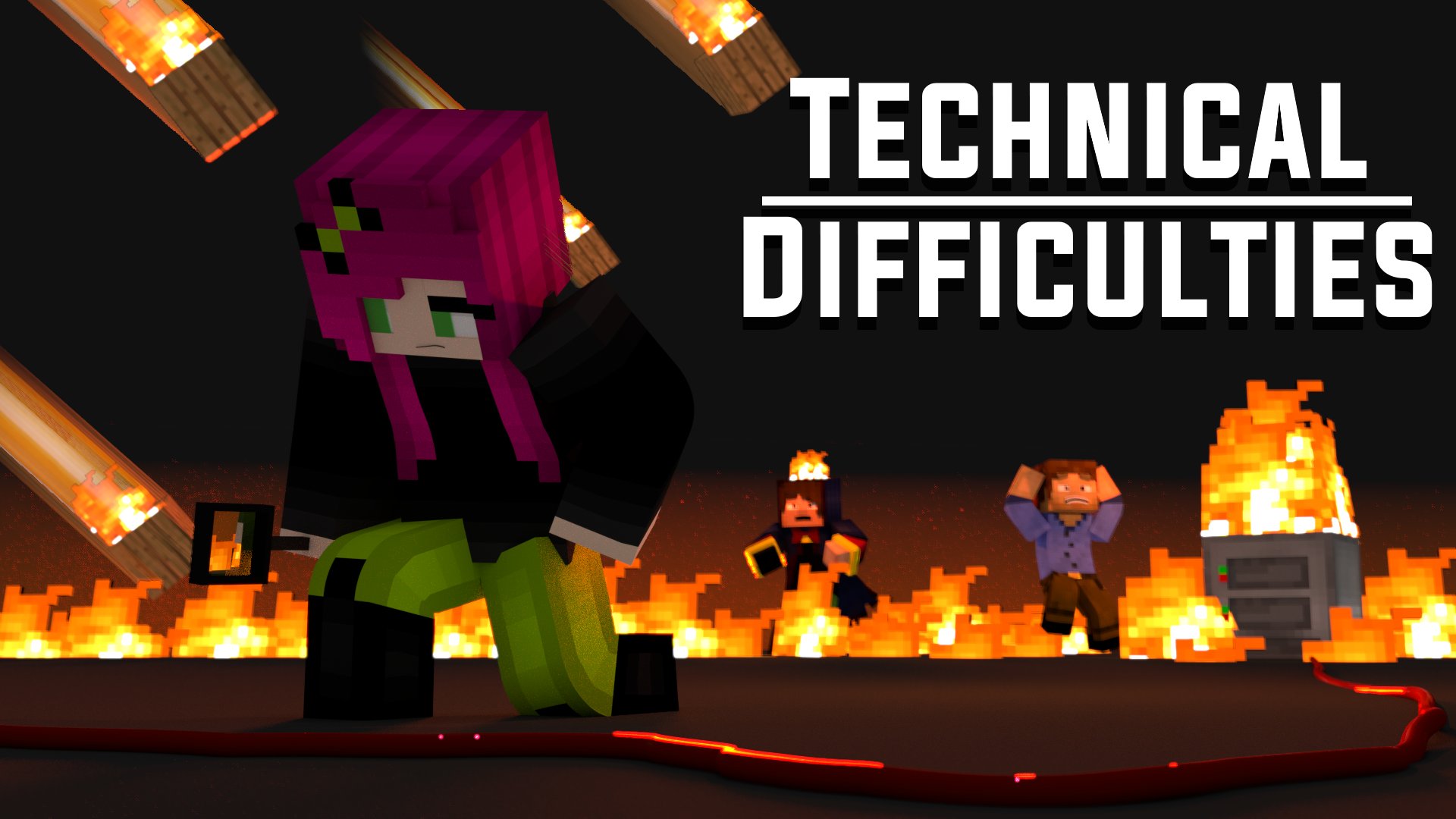 Hello everyone,
For the past few months we've been experiencing intermittent downtime and connection instability. The current state of our server is due to persistent, daily ongoing DDOS attacks. We have a plan with several steps in mind to resolve this. Whilst these attacks were frustrating we have managed to maintain some uptime on Shotbow for our games to be playable.
Sadly in the past week we have seen an escalation of these attacks to the point where Shotbow is unreachable for hours at a time, several times a day.
Since these attacks started several months ago we have been in touch with our current hosts to investigate these attacks and provide updated mitigation against them. Unfortunately all efforts, from both sides, have been unsuccessful so far.
Our host is currently moving us to a new system which we hope will null and void these attacks. We have been making steady progress migrating to the new system - however we have encountered some issues getting setup on the new system. We have been in contact with our host every single day to get solutions to bugs and issues we are running into.
I am now pleased to confirm that we are now in a position where we are confident the system is in the final steps before being ready to go live - final preparations and checks are currently underway to ensure no unforeseen consequences.
If this new system does not work out however, moving hosts is not off the table. There would be additional expense and would this would also result in 100% downtime for several days whilst we migrated.
I hope this clarifies where we are for everyone and what our plans are to get Shotbow back up and stable.
The last week has been exhausting for us. We just want to have Shotbow up and running so we can play, host events and generally just have a good time.
I will update this post below if there are any further developments, as well as posting it as a reply to this thread.
We're not giving up on this fight, no matter what we need to do.
On behalf of the Leadership of Shotbow
~Murg
Edit:
Update - 18th May 2019
Hello everyone,
Sadly we are still encountering connection issues with the new system that our current host has moved us to. We are still reviewing what else can be done at this time with the system but we are also exploring other options as a backup plan.
It's been a frustrating week for us to apparently be so close to a solution for us to encounter further issues at the last moment. Again we just want Shotbow back up for everyone to play on and the entire leadership team, including HighlifeTTU, is involved day and night to find a way forward.
Thanks for sticking with us during this downtime. It sucks and we hope that will be able to get things back to normal as soon as possible. We'll let you know if we have any definite dates.
The fight continues.
~Murg
Localization Team Applications Are Now Open

Hi everyone!

Today we're happy to announce that Shotbow is opening up staff applications for the

Localization Team

.

During this round of applications, we are only looking for Japanese, Chinese & Dutch localizers however, if you'd like to apply with another language feel free to do so and we will keep your application for 1 year in case a position opens up.

The application has changed since last time and there is a new translation to be done

. If before you were denied for not having a high enough level of translation and you feel that you have improved please, give it another go!

Before you check out the application, here's some background about what this team does for the network.

If you don't know what localization means, it is essentially a fancy word for translation. On the Localization Team we translate things like the rules, YouTube videos, ban appeals, game phrases, and much more. The goal is to have access to as many languages as possible in order to reach a wider audience; and that is only possible with your help.

If you want to know who is already on our team, just check out the Shotbow Staff wiki page at the bottom and you'll see what languages we currently support.

As the team grows, I would like to have language support in places like our

Discord

but in order to do that, we'd need the people to help, which is where you come in.

Below is the application: follow and

read it carefully

and I will start to go through the applications after a week or so. Even if you are not accepted on the team, we will send you a reply on the forums so keep an eye out for that! Replies will come anywhere between 1 week and 2 weeks so be patient!

Thank you for reading and good luck!

- Fridge & the Shotbow Staff Team

Click here to apply!
Hello Shotbow! Throughout April, we had a lot of activity that I'm super excited to share with you! Please enjoy this month's edition of Dentril's New Moon.
Updates
Network Updates
First off, we're happy to tell you that we've added a special channel on our Discord called
#sneak-peeks
. For the past few weeks, we've revealed several sneak peeks into coming MineZ changes. Be sure to join our Discord if you haven't already!
https://discord.gg/shotbow
On the topic of Discord, today we shut down our official TeamSpeak server. Please use Discord for all official Shotbow communications. If you'd like to request more rooms or channels to be added in our Discord, please let us know and we'd be happy to hear your feedback. Once again, if you aren't in our Discord, the link can be found here:
https://discord.gg/shotbow
Next up, we're happy to let you know that the new Shotbow Wiki is now live! Read all about it
here
. We also recently added an experimental mobile view to the wiki.
We also hosted a Q&A session with our leadership last month. If you missed out, you can watch it here:
In addition, we've pushed a change to our servers that prevents Legacy Minecraft accounts from connecting to the network, which helps us with cheater prevention. If you're interested in learning more, please read
this post
.
Finally, please give a warm welcome
_Pom_
as our newest Media Partner!
Annihilation Updates
For Annihilation, we're happy to let you know that the Spring Update has rolled out! Read all about the changes
here
.
In addition, Murgatron hosted the first ever
Nexus Natters
. If you missed out, watch it here:
MineZ Updates
Last month, MineZ added support for name changes for Media Producers in order for them to avoid targeting.
GG Updates
The MineZ Item Update PvP code has been rolled out to GG for testing. Now, GG PvP perfectly matches PvP in MineZ, and we hope that you find it to be closer to 1.7 PvP. Feedback is appreciated!
Statistics
SMASH Rankings
The spring season is in session, so rack up that ELO quickly before it's over! The current standings are:
1st - 5nr (1088)
2nd - jiren74 (1082)
3rd - xXDasSlimeyXx (1069)
Mine Theft Auto
MTA Leaderboards for April 2019
Combat:
1st - MaxHealth KDR: 43:0 (43.0)
2nd - LineMusic KDR: 33:1 (33.0)
3rd - Viral333 KDR: 20:1 (20.0)
Arrests:
1st - OakBasket773626 Arrests: 32.0
2nd - ca6c6 Arrests: 31.0
3rd - kaihakun Arrests: 14.0
Experience Gained:
1st - MESLEG Experience gained: 42253.0
2nd - OakBasket773626 Experience gained: 41923.0
3rd - izui_kun Experience gained: 25412.0
Minigames Won:
1st - phannydantom Minigames won: 46.0
2nd - ToastAura Minigames won: 40.0
3rd - Viral333 Minigames won: 37.0
Network in General
Statistics:
A total of 44,201,305 XP was earned by players this month
There were 969 players banned in the last month
This month, we reached a peak playercount of 383 on April 14
Phew, that should be it! That was a ton of updates and we all hope you enjoy them. Please let us know what you think—we'd love your feedback! With that, I bid you farewell. Thanks for flying Shotbow!