Shotbow
It has really been a crazy month hasn't it. The one thing you almost assuredly believed would not happen
did
.
Shotbow updated to 1.9.
Over a year of making sure the worst bugs were fixed, attempting to find a proper launch window, and all manner of other craziness - Shotbow did the one thing they were threatening to do.
And there was much.. Conflicted feelings.
Either way, we've released the 1.9 update to the network - 1.7 and 1.8 clients can no longer connect, and 1.9/1.10/1.11 clients should be able to connect without issue. Hopefully future updates will be less of a massive jump. This means you should expect us to drop 1.9 support in the future.
It's always been this way for Shotbow. I mean, we certainly didn't release MineZ (June 25, 2012) on 1.7. We released it on
1.2
and we've been updating and dropping versions since. Now, we've finally dropped support for 1.7 (Oct 2013 - June 2014).
And with that, we move on to the rest of this month's news.
New Updates
Mine Theft Auto: The High-end Update
Teased back in October, Mine Theft Auto has finally (with the release of 1.9 across Shotbow) had the opportunity to release their big update. With a new, powerful helicopter police AI, riot shields, gang houses, dungeons, and more (DUAL WIELDING!) it's probably the best time to check out Mine Theft Auto.
Read More
in the Mine Theft Auto forums.
MineZ: Origins - Part 1
Another large update to the MineZ World - bringing with it dungeons, lore, new locations, and new mobs - and this is only
part 1
. A lot of work has gone into nailing down what the dungeon experience is supposed to be and this new update offers a marked improvement over what The Secret Update changed in the dungeon experience. Get out there and explore!
Read More in the MineZ Origins Part 1 Changelog
Slaughter
Many were unhappy that Slaughter was not immediately available upon release. We worked out a few large kinks and are pleased to say that Slaughter is now available to play!
Read More in the Slaughter 1.9 Changelog
Annihilation: The Classes Update
https://www.youtube.com/playlist?list=PLd36CzfUi9e40YedZhOen3HZY6vkvLR6r
Not yet released - the Shotbow staff has been live streaming and holding closed betas of the first update to Annihilation post 1.9. This update has been in planning for as long as we've been waiting to update to 1.9 and the team is very excited to release it. After all, games tend to stagnate over time and we're hoping to inject some more fun right back into Annihilation. This update includes some new classes and some modifications to many of the existing classes.
Read More in the Annihilation Beta Feedback Thread
Non-Update Information
SMASH
Previous potential 1.9 releases were held up by SMASH not being completely ready - so when this latest window of opportunity presented itself, we went ahead and released without SMASH. We are not yet prepared to place SMASH in the garage - as the game is very important to us - but we are working on ironing out the bugs with SMASH so it can come back very soon. So it's
in the garage
but not quite
long term storage
, if you know what I mean.
Qubion
Qubion is not quite in the same situation as SMASH. Due to the unique nature of Qubion, and the large world size, it's a little harder to get the update going while Qubion continued in its previous version. Our developers are working on bringing Qubion up to speed while keeping the existing world and ranks.
MineZ 2
Sadly due to the new developer's disappearance, and the massive amount of work MineZ 2 is in general, coupled with our lean, volunteer team, we had to make the decision to place MineZ 2 in the long-term storage section of The Garage. For all intents and purposes, MineZ 2 is now over. It is possible it may make a return in the future, but unlikely with the same game data and mechanics.
The Weekly Arrow
BAM. GONE. Sorry, but I don't ever want to go back to writing a weekly changelog that people mostly visit for the XP Codes. So this is our new format - a monthly little newsletter that gives you some brief updates and points you to where you can find out more. Internally we're going to encourage posting large update information straight to the homepage here, and individual forums will likely contain smaller changelogs - making the necessity of a weekly changelog unnecessary.
The Coming Moon
You should expect this next month to continue its focus on bug fixing, with additional time being put into the next Origins update by the build team, and the coming Annihilation updates by the development team. We do not currently have any expectation of launching these updates within the coming month, but it
is
where our team will be putting their time.
Dentril's New Moon image provided courtesy of Mistri
It's finally here folks. After such a long time, I'm very proud to announce the launch of the first part of

MineZ: Origins!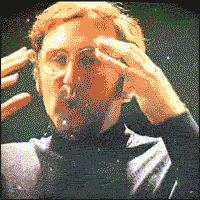 Before we jump into the changelog, I'd just like to say a few words. This update began nearly two years ago, after Majicou finished the Secret Update. Now, it's finally here. This update is the result of a collaboration on a monumental scale between everyone here at Shotbow, even up to the final minutes before release. There's too many people to individually thank, but you know who you are, and thank you so much for all the effort you've put into this.If you would've have told me when I started here that I would get to be a part of something like this, I never would have believed you. It means so much to see these ideas come alive. I'm so excited for you to jump in and start unraveling the mystery and discover all the changes we've placed.
I expect everything to be running smoothly, but there may be an occasional bug. If you come across a bug in a dungeon, or code, please notify us so we can work on correcting it.
Without further ado, onto the changelog. Keep in mind, not all changes will be listed here, so you'll have to explore for those, and this also includes special loot as well. The wiki-editors have already yelled at me for keeping some of it secret!
Nearly every dungeon has been re-redstoned to insure compatibility and efficiency going forward. This may take the shape of a completely new experience for you, or may just be a few small changes here and there.

Added a few new dungeons. Good luck finding them.

Added Grapple Shrouds to nearly every dungeon. Parkour is fun!

Added teleportation shrouds to every dungeon to discourage players from trying to farm.

Reintroduced specific legendaries for dungeons. This means that you can only get a specific legendary from one dungeon, instead of the possibility of having two or three dungeons give the same legendary.

Introduced several new mobs to fight in dungeons. Maybe you might have run into them before!

Some dungeons that have changed noticeably are as follows:
Shrine of the Dusk:
Removed the teleport glitch allowing people to get into the dungeon after they have died.

Increased chances for dusk fragments in the loot room.

Re-redstone problem rooms.

Increased Immersion.

Made some….minor changes.
Krubera:
Patched Krubera. Enjoy now!
Anemos Sanctum:
Received a face-lift and a much needed redstone overhaul.
Paluster Dungeon:
Paluster dungeon has been buffed. Be very careful. Not even I know what lies in the depths of that old tree.
Ghost Fleet:
Ghost fleet dungeon has received an overhaul. Now with more spooky!
Tiny Dock Dungeon:
Moved to Origins Part 2 for release.
Slowness on Login Fixed!

You can now hear the clattering of people if they log in nearby.

Bleeding has been fixed.

The zombie virus now spreads properly. Better have that milk handy!

Added a command for players to view server uptime. Use /mz uptime

Fixed /mz deathmessages

Did a little spring cleaning to make ./mz help easier to use.

Tweaked mobs to work with 1.9.

Fixed a bug with heal bow.

Fixed gapple glitching.

Increased the efficiency of the admin team by giving them new features to assist in patrolling.

Fixed many of the "broken" legendaries.

Fixed many post 1.9 update bugs.
Laid the groundwork for Origins Part 2. More info on that update will arrive in the coming weeks.

Added several small new builds around the map. Maybe you'll run into them.

Added a creeper head hunt!

Made some small modifications to the loot tables, aswell as loot at some locations.

Introduced special spire-specific loot. For example we've brought back baked potatoes and some other things at the Spire of Agni.

The ghost ship has reawakened and will now move again.

Added more sweet lore.

Nearly a year of build changes. Who knows what we did for a year?

Paluster Dam received a face-lift.

Patched several 5k spots. Go do it legit, now .

Locked Cave of the Dead Lady so we could fill it in with stone. We no longer needed it.

Likewise, also filled in the cave by Zerbia Waterfall.

Added a new town!

Made Septus great again!

Fixed Fisherman Hut.
And many, many more things that I forgot to add.
That's it for this changelog. I'm excited for you to jump into this update. I know it was a long wait, but this update and the one soon to follow will be worth it. As always, thank you for flying Shotbow. See you out in the wasteland.
With Love,
the Shotbow Staff